Note from the Director General
Dear friends and well-wishers of ICIMOD,

I am pleased to present our 2019 Annual Report which highlights many of our exciting achievements over the past year. At the time of my writing this, the 2020 COVID-19 crisis has gripped the world and we've had to curtail fieldwork and in-person meetings as all of our ICIMOD colleagues work from home. Under these circumstances, I am particularly gratified in reviewing last year when our work was in full swing and I hope that our collective and individual efforts to contain the pandemic and to reflect critically on the current state of affairs will allow us the courage and motivation to build back better.

This report opens with an overview of ICIMOD's achievement over the last decade, co-authored by our Deputy Director General Dr Eklabya Sharma and I. We reflect together on our time working together which has been deeply gratifying in that so much has been accomplished. But we also know that so much remains to be done as the global challenges of climate change, pandemics and globalization intensify. The accomplishments that we describe build on ICIMOD's work throughout its 36 year history, and I feel that 2019 has been a remarkable year for ICIMOD in terms of our scientific work, our deepened regional ownership and our positioning on the global stage. It is very pleasing to see significant achievements in institutional capacity building, our innovations, and our science outputs. Our extensive participation in IPCC and IPBES means that we are bringing knowledge of the HKH to the global community.

The many stories presented in this report show a snapshot of what happened in 2019, but are located along ICIMOD's trajectory of longer term efforts and engagements. The highlights are the result of our partnerships, the systems we have in place, the confidence of our funders, and the long term view we take in our planning and implementation. In 2019 we made a very big push for regional cooperation, building on the results of the HKH Assessment report.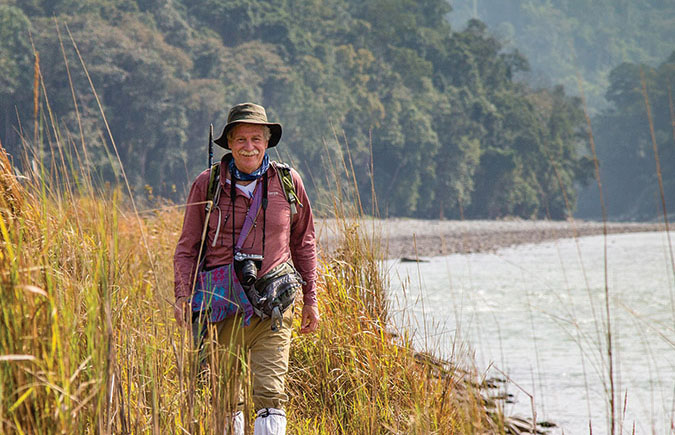 We consulted with key stakeholders in all of our 8 countries to develop an HKH Call for Action synthesizing what needs to be done within our HKH countries and regionally for mountain people and environments. We are aiming for more policy level discussions amongst the eight countries on issues of mountains brought out by the HKH Assessment, and are encouraged by the positive signs and keen willingness to work together.

This is the last ICIMOD annual report for which I will be writing the foreword as I am due to complete my work as DG in October 2020. I would like to say that it has been both wonderfully inspiring and a deep privilege for me to work with such an incredibly diverse group of people, including ICIMOD staff, who truly have passion for mountains and sustainable development. I'd like to extend a special thanks to all of you and a wish that you will continue your support of ICIMOD's vision and mission into the future.